I once read in a home design magazine that family photos were meant to be displayed in the more private rooms of homes, such as bedrooms, and were not appropriate for the more public rooms, such as living and dining rooms. I remember thinking "Wow, I'm totally doing this wrong," on reading that helpful bit of decorating advice. I think family photos ground our homes in those things that are most meaningful - family and love and history. That's why I love these homes, all filled with photos of family and friends, children's artwork and other prized possessions, all proudly on display both on the walls and in the heart of these homes.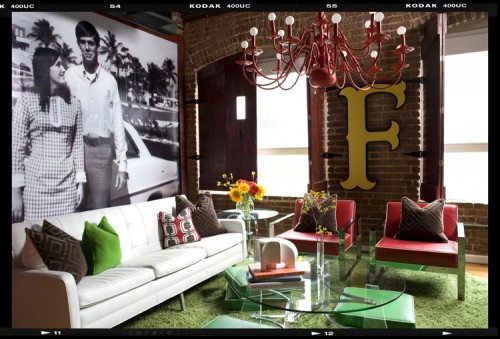 Eclectic Living Room design
by
Amsterdam Media And Blogs
Ninainvorm
Here's a portion of a wall of family snapshots in my office...
...and on our mantel.